Life is full of decisions. Some decisions are easy; others are hard. Luckily, there is more and more research out there regarding how to make good decisions, whether that be in your professional or personal life. Every decision you have to make is an opportunity to grow and be empowered to take control of your story.
An unplanned pregnancy affects everyone differently. Some people know exactly what they want to do. Some women become pregnant and know for sure they want to have their baby. For this woman, the first step is probably to buy some prenatal vitamins and call an OB/GYN. Maybe the pregnancy was a surprise, but that's not the end of the world for her. She wants it and will work with it. Other women become pregnant and know they want to terminate the pregnancy. This woman might begin researching online or call an abortion provider. Maybe she has to choose between medication abortion or surgical abortion, but her mind is set on abortion all the same. 
Then, there are all the women in between. The women who get unexpectedly pregnant, but don't know what the future holds for them. They see themselves as a mom, but maybe not yet. But then again, why not now? Fear, confusion, shame, excitement, uncertainty… these feelings and others swirl around and mix up with each other. Clearway exists primarily to support this demographic.
At Clearway Clinic, we want to walk with you through your pregnancy decision. We respect your bodily autonomy, and we want you to have everything you need to make an informed decision. We aim to provide a safe space for you to process your emotions and enter into a calm state of mind. We then offer evidence-based education on pregnancy-related topics such as miscarriage, ectopic pregnancy, abortion, adoption, and parenting. We connect you to resources that will empower you to make the best possible decisions regarding your unplanned pregnancy.
So, let's explore 4 tools you can use to make your pregnancy decision.
1. Know Your Timeline
How much time do you have to make your pregnancy decision? 
If you are choosing between termination of pregnancy and carrying to term, then your timeline is constrained based on the abortion options available to you. However, it might not be as constrained as you think. You may feel like you need to decide today, when in fact you might have a week to decide (or even two or three).
In the United States, medical abortion is FDA-approved through 10 weeks gestation. That means, you can take the abortion pill up to 10 weeks after the first day of your last period. If you are considering taking the abortion pill, it's important to verify how far along you are in your pregnancy. This can be done by scheduling an ultrasound appointment with one of our nurses here at Clearway. Let's say you find out you are pregnant at 7 weeks. You still have three weeks before the abortion pill is no longer an option for you, after which surgical abortion remains. 
If this is the case for you, slow down, take some deep breaths, and process your emotions. Maybe take a few days, or even one week. Even if your final decision is the same as your first decision, adding intentionality as you decide will reduce your risk of the many "what if" questions and potential regrets that come with a rushed decision.
Maybe your timeline doesn't afford you two or three weeks, but you might still have 24-48 hours. If you can, take some quiet time during those hours to take the following steps. The point is to be intentional with yourself and the time available to you. Everyone's situation is different, but it's important to find what works for you to make a good decision. Remember, some decisions cannot be reversed. So it's important to consider all your options in light of good information before making your final decision.
2. Get Good Information
The next important step is to get good information on whatever decision lies ahead of you. When facing an unplanned pregnancy, the primary choices in front of you are abortion, adoption, and parenting. Getting information about each option can help you decide. It can also help you be more prepared for what you may experience in whichever choice you make.
Here are some examples of information to consider when making your pregnancy decision:
What are the abortion laws in my state?
In Massachusetts, you can access abortion up to 24 weeks into your pregnancy, with some exceptions later than that. Although medical abortions are unsafe past 10 weeks, surgical abortions remain an available option. Before pursuing abortion, it is important to verify gestational age (the age of your pregnancy based on your last menstrual period), pregnancy viability (making sure you're not having a miscarriage), and that the pregnancy is inside the uterus (aka, not an ectopic pregnancy).
What are the types of adoption available to me?
Adoptions can be closed, semi-open, or open. Closed adoptions are entirely confidential, and no contact is maintained between birth mother and adoptive family. Semi-open adoptions allow the birth mother to choose the type of family her baby will grow up in and receive some updates as the child grows, but key information like full name and location are limited. Open adoptions allow for the birth mom to remain connected to the child's life, with direct communication open between her and the family for a contact plan that works for them. You can choose whichever adoption style best fits your circumstances. Visit Brave Love to hear beautiful adoption stories from birth moms, adoptive parents, and adopted children.
Are there resources to help me if I choose to parent? 
There are many resources available to you as a pregnant mom (see section about leaning on your support system below). At your appointment with us, we will create a customized referral list of local resources based on your needs. We also offer free prenatal education classes in Labor & Delivery and Newborn Care once a month. Parenting is not easy, but it is possible! We want you to experience parenting as a joy and a gift, and it takes a village.
3. Write a List of Pros and Cons (1)
Get a pen and paper. Sit down, and make a list. The physical act of writing something down helps regulate your body. It slows you down. It stirs up a different part of your brain. It's good for you!
Create a category for each option available to you. Let's say you have three categories: abortion, adoption, and parenting. We want to list pros and cons for each, so our list should look like this:
| | | | |
| --- | --- | --- | --- |
| | Abortion | Adoption | Parenting |
| Pros | | | |
| Cons | | | |
Now, fill in the boxes with your answers. Here's the trick. Next to each item on your list, give it a rating on a scale from one to ten based on its value to you. Maybe a pro of abortion is that you would get to have a baby on your own timeline, but a con is that you would feel emotional pain.
On a scale of one to ten, how important is having a baby on your timeline? On a scale of one to ten, how much do you think the pain would affect you? Consider why you gave each item the score you did.
Then, add the numbers together under each section. Look at your Pros: Abortion (total score) and Cons: Abortion (total score). Which is higher? Then, look at your Pros score for each option (abortion, adoption, and parenting): which got the highest score? You can also compare the scores of each option's Cons to identify which choice might have the most negative effect on your well-being.
This may sound tedious, but it slows you down and helps you observe how these decisions may actually impact your life. You could do it alone or with a partner/trusted loved one to work through the process with you.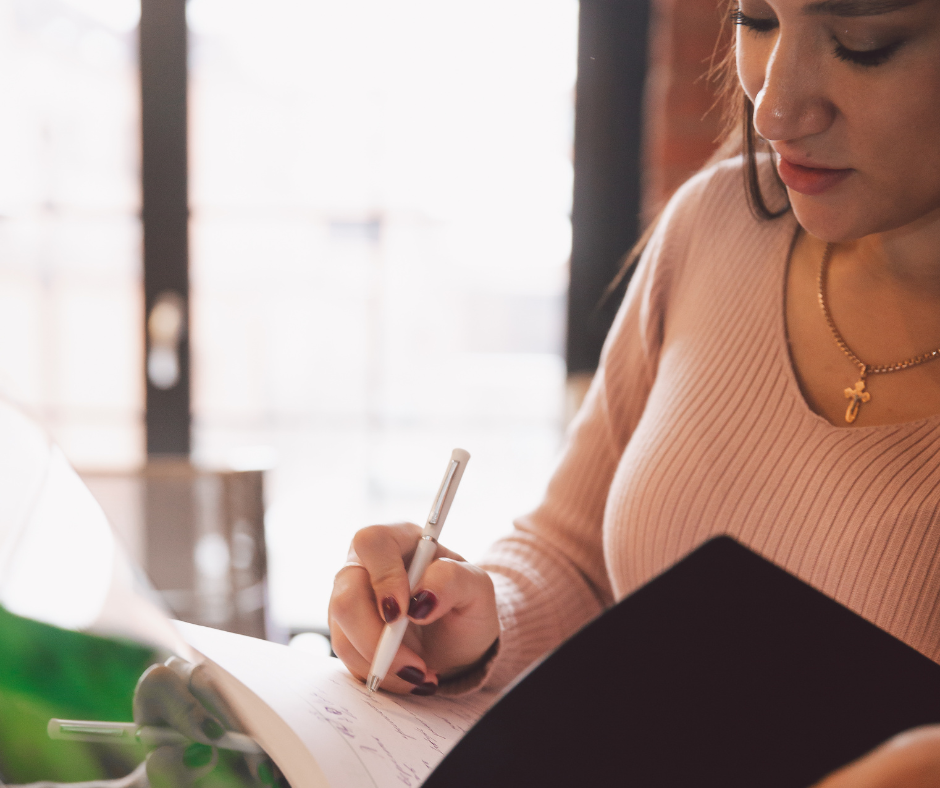 4. Lean on Your Support System
Everyone's support system looks different. Maybe you have lots of cousins and aunties, a supportive partner, or a strong religious community. Maybe you have something else, or maybe you feel like you don't really have a support system at all. If you do have a support system, lean into them. Let them love you. If you don't, there are resources available to you.
Here are some local resources that may help you get started:
If you are facing an unplanned pregnancy and considering your options, schedule a free pregnancy confirmation appointment at Clearway Clinic and learn more about your pregnancy decision options. 
Reviewed by Maya H., BSN RN
Tool taken from https://www.jotform.com/blog/make-tough-decisions/.