October is National Pregnancy and Infant Loss Awareness Month, honoring all those lost to miscarriage, stillbirth, SIDS (Sudden Infant Death Syndrome), and other unknown causes of death. Pregnancy and infant loss affects as many as one in four women, and its impact spans to partners, children, relatives, and friends. Grief from pregnancy loss is complex, and it plays out differently for each individual and family. If you or someone you know has experienced this type of loss, it is important to be able to grieve. October is a designated time to remember and honor your loved ones' lives, even if they were only here for a short while. You and your little one(s) are always remembered, especially this month.
What is Pregnancy Loss?
Miscarriage (also known as spontaneous abortion) is the loss of a pregnancy before 20 weeks gestation. Miscarriage most often takes place during the first trimester, and it happens in around 10-20% of known pregnancies. A miscarriage can happen for many reasons, though the cause is not always identifiable. Some possible causes include (1): 
A pregnancy with irregular genes or chromosomal abnormalities that prevent the fetus from surviving
Some maternal health conditions
Infections or immune system abnormalities
Abnormalities in the shape or function of the female reproductive organs
Factors that most likely do NOT cause miscarriage include emotional stress, birth control pills accidentally taken in early pregnancy, typical work environments, activities, reasonable exercise, and sexual intercourse. Some common symptoms of a miscarriage are vaginal spotting or bleeding, with or without abdominal pain/cramping, but sometimes there are no obvious signs. For this reason, it is important to have consistent checkups and confirm a viable intrauterine pregnancy as early as possible. 
Any loss after 20 weeks is known as a stillbirth (2). Oftentimes, parents who experience stillbirth must go through the process of labor and delivery. According to the CDC, there were about 21,000 stillbirths reported in the US in 2020 (3). According to UNICEF, the latest data shows 13.9 stillbirths per 1,000 total births worldwide (4). Statistics can feel impersonal, but each of these numbers represents a woman, her baby, her family, and her community.
Grief from both miscarriage and stillbirth can be devastating for parents. If you have gone through pregnancy loss, you are seen. You are not alone. Your loss matters, and we honor you this month. This article will contain resources and information for those who have experienced pregnancy or infant loss and tools for those supporting a loved one through their grief.
Supporting a Loved One Through Pregnancy Loss
No one wants to see their loved ones suffer. It's especially hard when we don't know how to comfort them. When people are grieving, everyone wants to help, but help looks different for each person. Some people want friends and family around; others want privacy and space. The same words, symbols, or gifts won't be equally meaningful to every person. There is no formula to walking through grief with someone. Pay attention to the cues given by the grieving parents and try to be sensitive to their journey.
When comforting a loved one through pregnancy loss, try to offer simple words that do not try to justify or minimize their experience. Phrases such as, "At least you already have a child," or "You're still young, you can have another," or even "It's all in God's plan," can do more harm than good. Well-intentioned as they may be, these types of expressions minimize the person's loss and invalidate the emotions they are feeling. Bereaved mother and author of A Bed for my Heart Angela Miller wrote these words: "Easy for you to say, God needed another angel–since God didn't ask you for yours." When a person is grieving, allow them to grieve. There is no quick fix or solution.  
Let them know you are thinking of them, you love them, and are available for any practical needs. This might mean delivering a homemade meal or just sitting quietly as a shoulder to cry on. Don't ignore their situation. Especially in circumstances of pregnancy loss, this might make them feel worse, as if people are pretending it never happened. There's no need to say too much, but do acknowledge the loss. It is a ministry and a gift to be present with someone as they grieve. And grief has no expiration date. There is no "right" amount of time to grieve–they shouldn't be "over it by now." Be patient and try to be a safe space for them.
Resources for Miscarriage & Pregnancy Loss
The experience of miscarriage crosses all demographics, impacting people in all walks of life. Some go through these losses multiple times over. Some prefer privacy while they grieve; others turn to friends and extended family for additional support. Your loss is real. You have lost a child and need the ability to grieve that child. If you need to avoid baby showers, christenings, one-year-old birthday parties, and other baby-centric events in order to heal, that's okay. Grief is too powerful an emotion to ignore. Some grieving parents seek out communities of bereaved parents to help them. There is no one-size-fits-all method to console a broken heart, but we all need love.
For those looking for additional support, there are many online communities and resources designed to support grieving parents. Many of these resources were created by people who have already walked the path of this form of grief. Look through the below list to determine if any of these resources would be right for you:
Miscarriage Hurts is an online community offering a safe space to share your story, better understand your personal experience, and connect you to resources to provide support for your specific needs. It is a stepping stone to begin your healing journey, however that looks for you. Miscarriage Hurts can also help you locate miscarriage healing resources near you.  
National Share serves those whose lives have been touched by pregnancy loss, stillbirth, or the death of a baby in the first few months of life. The primary purpose is to provide support toward positive resolution of grief experienced at the time of or following the loss. This support includes emotional, physical, spiritual and social healing and sustaining the family unit. The secondary purpose is to provide information, education, and resources on the needs and rights of bereaved parents and siblings. The objective is to aid those in the community, including family, friends, employers, members of the congregation, caregivers, professionals, and others in a supportive role. Resources include online support groups, magazines, and events.  
Compassionate Friends offers online and local support groups for parents grieving the loss of a child at any age from any cause. With chapters in all 50 states, The Compassionate Friends exists to provide friendship, understanding, and hope to those going through a natural grieving process.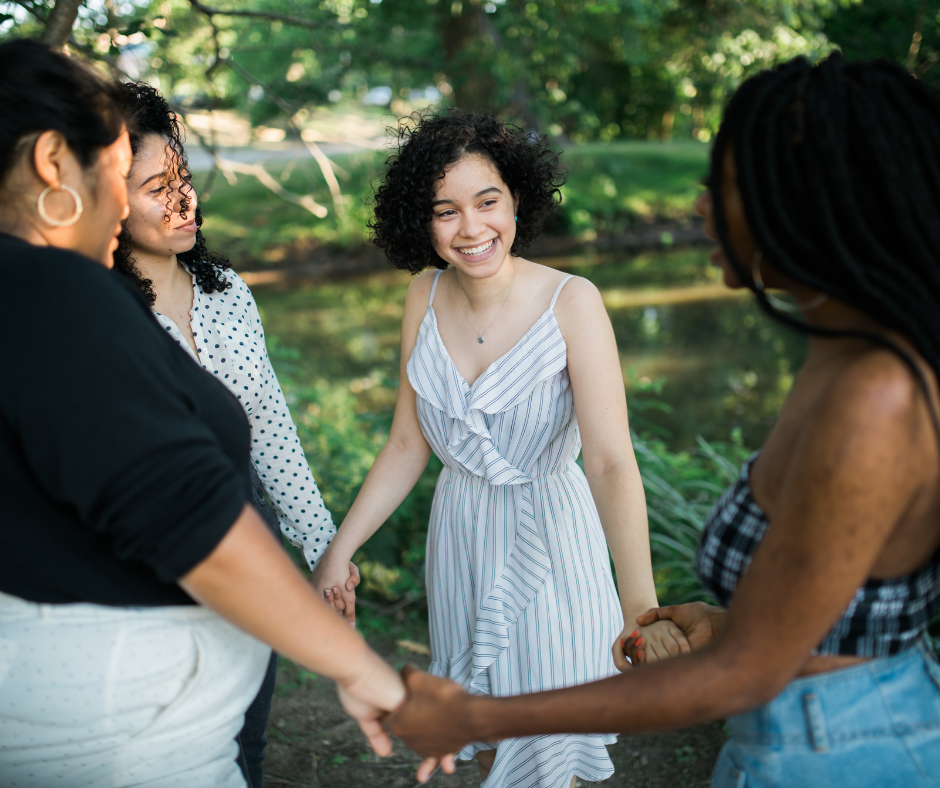 What We Offer at Clearway
At Clearway, our nurses will provide you with comprehensive education on miscarriage as a potential pregnancy outcome. If you are going through a miscarriage experience and need help connecting to some of the above resources (among others), we can walk with you through that. Our ClearPast programs exist to offer grief support to those who are post-abortive. Although abortion is a different form of pregnancy loss, grief is a legitimate reaction to an abortion experience. We are here to support you, no matter your pregnancy journey.  
We offer pregnancy confirmation appointments (confirming your pregnancy and viability through urine testing and/or ultrasound), resource-only appointments (to get you connected to resources in the area), and ClearPast appointments (to process abortion-related grief and pain), depending on your needs. Schedule your appointment today, or call our office at 508-438-0144 for more information.
Reviewed by Lynn B., BSN RN & Amy G., L.I.C.S.W.